JETCO Cardless Withdrawal Service
Withdraw Cash Using Your Mobile Instead of a Card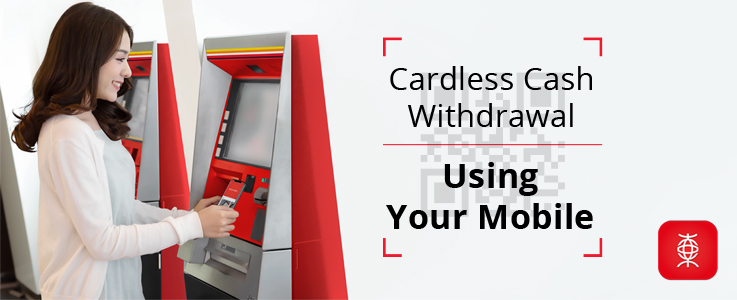 Withdraw HKD at an ATM using just the BEA App! Simply register and set up an instruction in our app, then scan the on-screen QR code at any ATM with a "JETCO Cardless Withdrawal" sticker! Cardless withdrawal cuts out the need for a debit card and reduces your ATM contact to a minimum.
Features of JETCO Cardless Withdrawal
Use the BEA App to withdraw cash1 from your account2 within 60 mins of setting an instruction3. No physical card needed.
The BEA App and your ATM card have separate daily cash withdrawal limits4.
Save yourself time by setting up a withdrawal instruction in advance.
Withdrawals can be made at any ATM5 with the "JETCO Cardless Withdrawal" sticker.
How to Use this Service?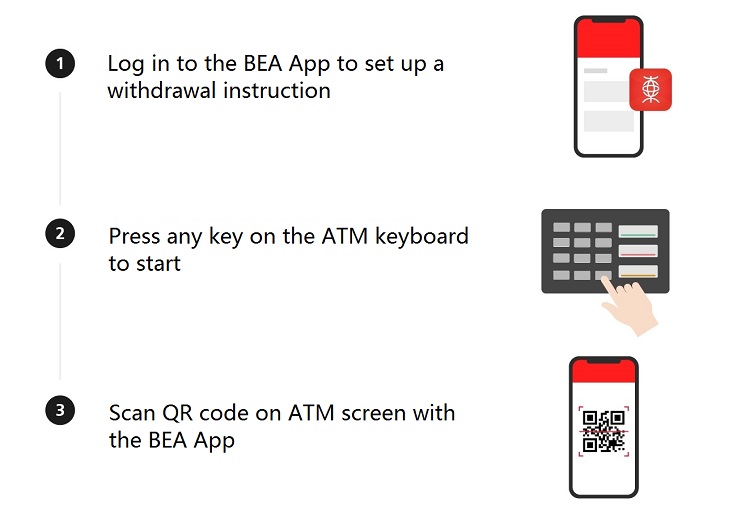 Notes:
This service is currently only available for local HKD withdrawals at ATMs with "JETCO Cardless Withdrawal" stickers. The withdrawal must be made within 60 mins after the instruction is set. Once an instruction has expired, you will need to reset it.
Accounts that support this service include both deposit and credit card accounts. Customers using an eligible credit card account to withdraw cash through this service will be liable to pay a service charge and/or interest.
Maximum withdrawal amount per instruction through the BEA App is HK$6,000.
If you use this service at a BEA ATM, the maximum daily withdrawal limit is HK$10,000 per Cyberbanking account. Your ATM card has a separate maximum daily withdrawal limit of HK$20,000 (or equivalent in other currencies).
This service is subject to the relevant terms and conditions. Please visit the

JETCO website

for a list of banks that offer this service.
To borrow or not to borrow? Borrow only if you can repay!