Cyberbanking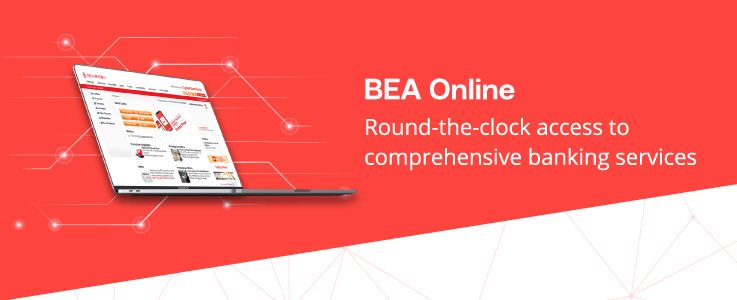 Innovation, Security, Exceptional Value
BEA's Cyberbanking platform gives you round-the-clock access to a comprehensive range of user-friendly banking services. Your details are protected by a robust security framework, including an alphanumeric PIN system and our sophisticated Moving Number Keypad.


Get access to a wide range of features, including the ability to:
Check account balances
Pay bills and donate
Transfer funds instantly with FPS
View e-statements and e-advice
Set up overseas ATM withdrawal limit
Set up auto-pay
Check credit card overview
Redeem bonus rewards
Exchange currencies
Apply for loans
Buy insurance
Manage MPF account

Fast, Easy Access to Banking Services
For more details, please visit your nearest BEA branch.