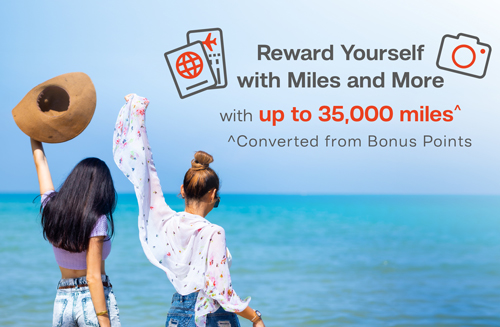 Welcome Offer1
BEA Credit Cards now provide you with more free travel miles than ever before, getting you ready to jet off!
From 1 July to 31 December 2023, you can earn up to 44,000 Asia Miles (converted from 352,000 Bonus Points2, which can redeem 1 rount-trip ticket to Sydney3) by applying for BEA World Mastercard ("Principal Card 1") and BEA i-Titanium Card ("Principal Card 2") at the same time4. For details, please refer to below table: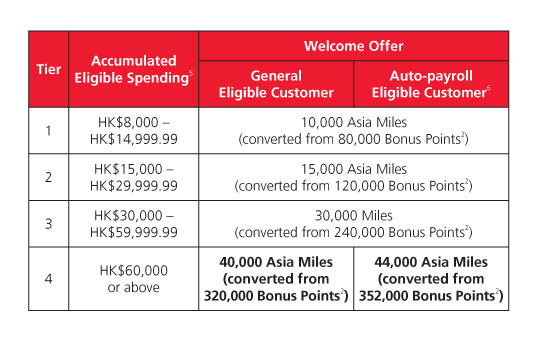 Once your cards are approved, you need to register via below website in order to receive the Welcome Offer. Here's how:
Register through our designated webpage (www.hkbea.com/amregistrationp/en).
Enter the card number of your new BEA World Mastercard, your Cathay Membership Number, and your email address.
Check that your name as a Cathay Member matches your cardholder name for your new BEA World Mastercard exactly.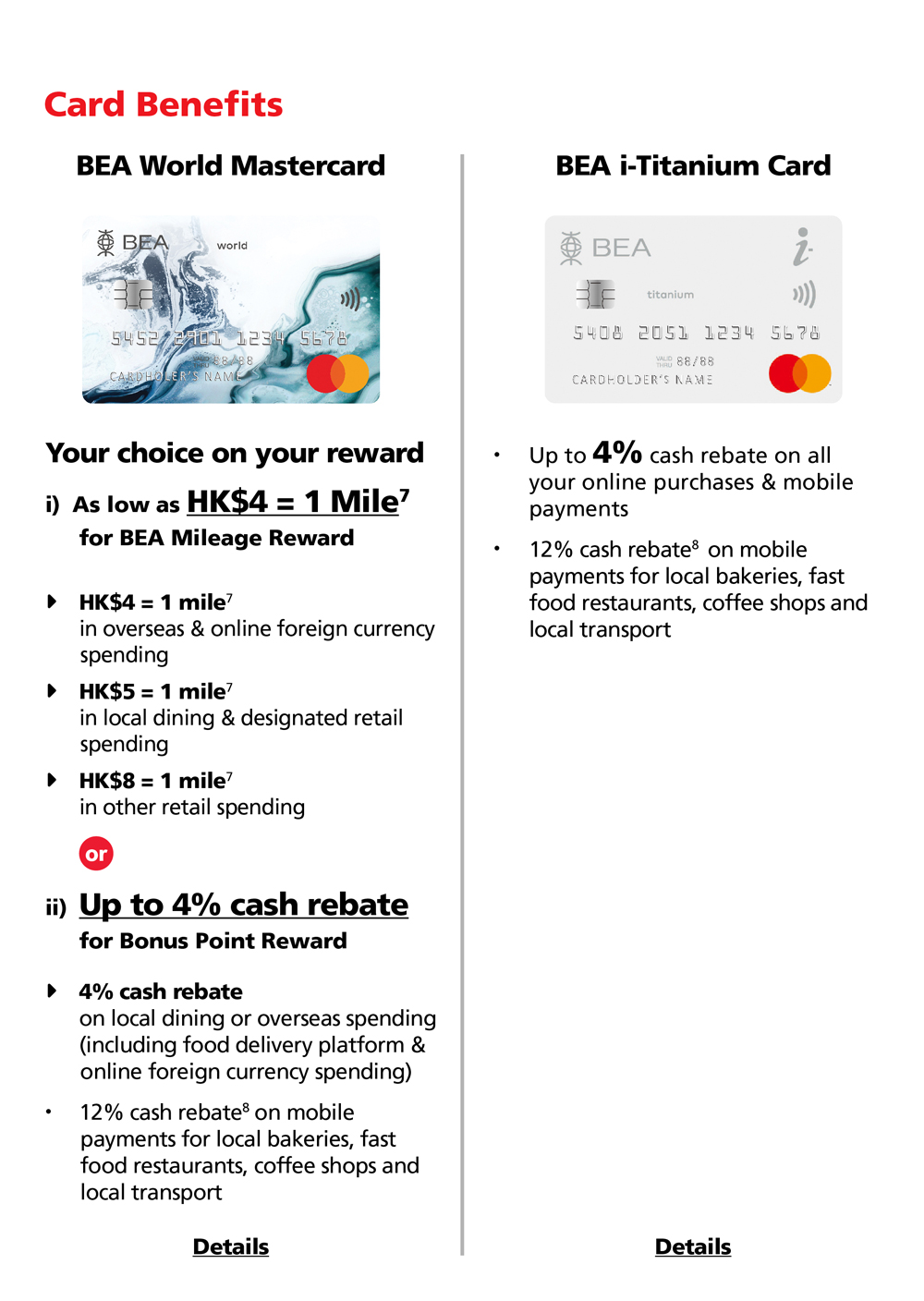 Remarks:
Welcome Offer only applies to new customers who have not held a principal BEA Credit Card (excluding the BEA Corporate Card and all co-branded/affinity cards, supplementary cards and selected customers) in the 6 months prior to the application submission and approval date.
The Bonus Points prizes will be converted into Asia Miles according to the current BEA World Mastercard Bonus Points Reward conversation rate, i.e. 8 Bonus Points = 1 Asia Mile. The Asia Miles will be credited to the cardholder's Cathay Membership Account directly. The cardholder cannot select Bonus Points as Welcome Offer.
Based on Asia Miles Standard Award as of 1 January 2023.
If only one new card is approved, you will be entitled to the Welcome Offer once you fulfil the designated spending requirement using your approved card. For details, please refer to the Terms and Conditions.
Cardholder is required to spend at least HK$100 or above in eligible spending by using Principal Card 1 and Principal Card 2 respectively. Eligible spending made by Principal Card 1 and Principal Card 2 will be combined. For details, please refer to the Terms and Conditions.
New Cardholder must hold a valid BEA Payroll account and the Payroll account must contain at least one Autopay transaction record of crediting salary within the first 3 months as an eligible payroll record after new Principal Card 1 and/or Principal Card is approved.
The miles are calculated based on the current BEA Mileage Reward conversion rate, i.e. 8 Bonus Points = 1 Asia Mile.
Cardholders are required to register for the "BEA Days - mobile payment 12% rebate" to enjoy this offer. Please click here.