Distinguished - Rewarding Lifestyle Experiences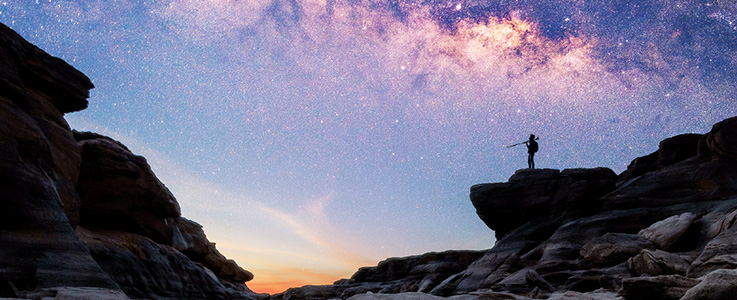 Our clients gain access to a unique series of concierge services and exclusive privileges.
PREMIUM WEALTH MANAGEMENT EXPERIENCES
Plan a prosperous future with your dedicated team at the stylish SupremeGold Private Centre.
Uncover exclusive investment and insurance product discounts, including product subscription fee and premium discounts and more.
Access an exclusive 24-Hour Customer Service Hotline, offering you the highest priority service.
CENTENNIAL WORLD ELITE MASTERCARD
An Array of Unique Concierge Service and Superior Privileges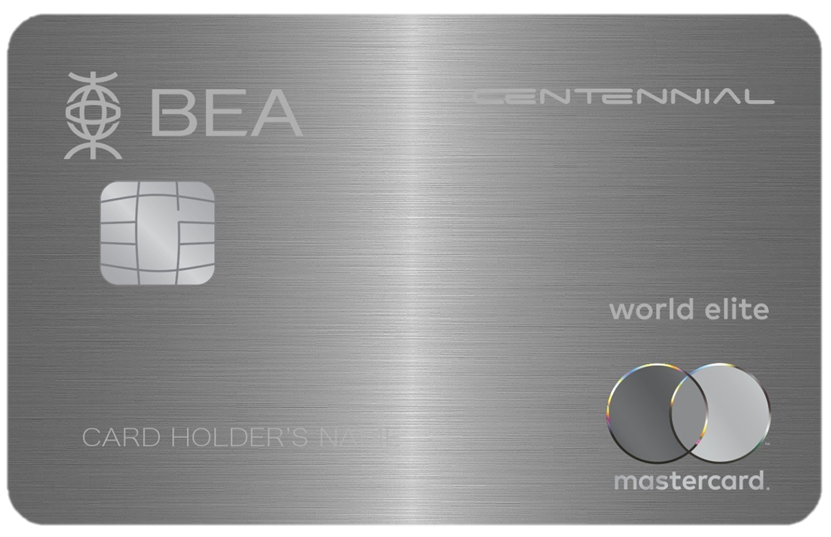 Exclusively for Invited Customers
Key Facts Statement/ Schedule of Fees and Charges
Designated Reward Scheme Bonus Points Without Expiry
You can select ONE of the following reward schemes which fits your taste:

BEA Bonus Points Reward
BEA Mileage Reward

Overseas Spending

Unlimited 5X Bonus Points

(equivalent to 2% rebate)

OR

Unlimited 2X Bonus Points

(equivalent to HK$4 = 1 mile)

Local Spending

Unlimited 3X Bonus Points

(equivalent to 1.2% rebate)

Unlimited 1.6X Bonus Points

(equivalent to HK$5= 1 mile)
24-hour Global Concierge Service1
(Exclusively for principal cardholders)
Turn your wishes into realities in whether ordering a bouquet of flowers to surprise your beloved one, a reservation for the best seats in well-known restaurants, or planning a perfect trip.
Enjoy unique All-You-Can-Redeem Service and use your Bonus Points to redeem items or services ordered through our concierge.
Annual Privileges
Choose your preference for your annual plan, an annual participation fee of HK$19,800 to enjoy 120,000 miles2, or HK$35,000 to enjoy 250,000 miles2.
Global Hotel Privileges
Book through the CENTENNIAL Concierge to enjoy:

Half-price privileges in designated luxury hotels worldwide.1,3
Complimentary night(s) at more than 300 designated hotels and privileges at more than 1,500 hotels worldwide.4

Entertainment Privileges
Book through the CENTENNIAL Concierge to enjoy:

Wine & dine5 at The China Club, Cipriani and access to Hong Kong Jockey Club Visitor Box.4
(Reservation for supplementary cardholders are required to be booked by principal cardholders.)
Dining Privilege
Enjoy COVA VIP membership privileges with 10% discount all year round.1
Complimentary main course privileges and a series of premium dining offers at designated restaurants across Asia Pacific.4 (Please contact CENTENNIAL Concierge for reservation.)
Free Insurance6
Global Travel Insurance: Travel Accident & Insured Journey up to US$500,000
Global Purchase Protection: Coverage includes a maximum of US$20,000 over a 12-month period
Extended Warranty Coverage: Annual Aggregate up to US$2,000
Terms and Conditions apply to SupremeGold Private.
Terms and Conditions apply to the privileges of CENNTENIAL World Elite Mastercard. Please refer to the details of latest privileges.
All photos are for reference only.
The offer applies to principal cardholders only.
The miles will be credited to the principal cardholder's Asia Miles account stated on the Sign-up confirmation after 2 months upon settling the full payment of the annual participation fee.
Principal cardholders can enjoy the Half Price Hotel Offer once per quarter by booking through the CENTENNIAL Concierge Service. The list of designated hotels for each quarter is solely determined by BEA and may change from time to time without prior notice.
Cardholders must make the booking through CENTENNIAL Concierge Services.
Registrations for principal or supplementary cardholders must be made through CENTENNIAL Concierge Services by principal cardholders.
Terms and conditions apply. Please refer to the complete coverage, excluded liability, and related terms and conditions.
Important Notice
Investment involves risks.
Before making any investment, you should refer to all relevant investment products' offering documents, for detailed information including the risk factors.
This material has not been reviewed by the Securities and Futures Commission in Hong Kong.
The information provided in this promotional material is intended solely for informational purposes and does not constitute an offer, solicitation, invitation, or advice to subscribe to any securities or investment products.
Important Notes for Insurance Products
This information is for reference only. Should there be any discrepancy between the English and Chinese versions of this material, the English version shall apply and prevail. This information is not and shall not be construed as an offer to sell or a solicitation to buy or a provision of any insurance product outside Hong Kong.
Each Life Insurance plan is a long term insurance plan with a savings element, and is neither a bank deposit nor a bank savings plan with free life insurance coverage. Part of the premium pays for the insurance and related costs. The premium paid is not a placement of a savings deposit with a bank and hence is not protected by the Deposit Protection Scheme in Hong Kong.
Each Life Insurance & General Insurance plan are underwritten by relevant insurance companies. The Bank of East Asia, Limited ("BEA") is an appointed insurance agency of relevant insurance companies. The Insurance plans are the product of relevant insurance companies but not BEA. All benefits payable under Life Insurance are subject to the credit risk of relevant insurance companies. Your premiums paid will form part of relevant insurance companies' assets. You do not have any rights or ownership over any of those assets. Your recourse is against relevant insurance companies only.
In respect of an eligible dispute (as defined in the Terms of Reference for the Financial Dispute Resolution Centre in relation to the Financial Dispute Resolution Scheme) arising between BEA and the customer out of the selling process or processing of the related transaction, BEA is required to enter into a Financial Dispute Resolution Scheme process with the customer; however, any dispute over the contractual terms of the product should be resolved between relevant insurance companies and the customer directly.
Regarding all loans, mortgages, and credit cards: To borrow or not to borrow? Borrow only if you can repay!