Apply Now
Banking My Way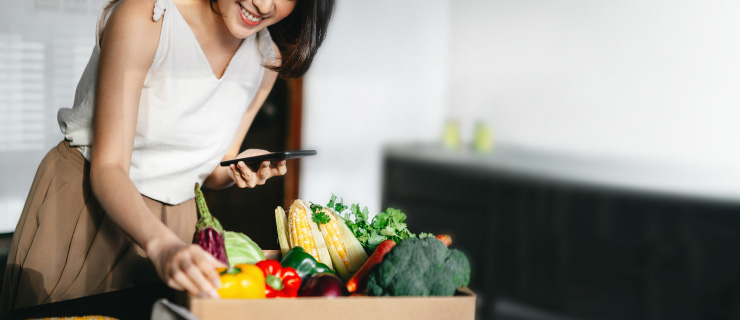 A suite of financial products with low investment thresholds for you to choose.
Supreme offers a wide variety of investment products, including Monthly Investment Plan with low entry levels to help build up your portfolio.
More than 340 funds managed by over 20 renowned international asset management firms
Lump-sum fund subscriptions amount as low as HK$1,0001
Monthly Fund Instalment Plan as low as HK$1001
Log in to our Cyberfund Centre for intuitive fund trading services, to view available funds, buy and sell, and check out the latest fund news
Trade Hong Kong stocks and Chinese A-shares 24 hours a day
Stocks Monthly Investment Plan with more than 60 choices of stocks for your selection, including over 30 blue-chip stocks
Stocks Monthly Investment Plan as low as HK$1,000
Handling fee waiver for eIPO services
Year-round 12% premium discount on travel insurance and selected general insurance plans2
A Basket of Financial Products
Foreign Currency Exchange, Linked Deposit, Gold, and Global Equities and Bonds investments available to help you diversify your portfolio
A financial goal analysis tool to help guide your money decisions
Digital Wealth Intelligence Financial Goal Analysis helps you take the first step towards achieving your life goals. Whether you're planning to set up a business, buy a home, get married, further your education or want to become financially free, Digital Wealth Intelligence lets you find out the investment amount required to reach your goals and how much you need to save each month. Begin setting clear, prioritised goals to start designing your smart financial plan.
Investment tips and valuable insights from financial experts
Not sure how to make sound investment decisions with the vast amount of diversified information in the market? Supreme is here to help! Whether you're a novice or an experienced investor, you'll gain control over your finances, be able to make informed decisions based on the professional analysis provided and navigate the world of investing with confidence.
Valuable insights from financial experts on global and local market trends, and market highlights
A series of articles and bite-sized short videos sharing tips for smart investing
Wealth Kickstarter for Practical Financial Tips
A financial education platform tailored for beginners. Learn the fundamentals and grasp hold of more in-depth investment principles to enhance your financial literacy. Kickstart your financial independence now!
1Applies to individual funds.
2For details of the insurance plans, please refer to the relevant product leaflets and policies. To qualify for the premium discount, a customer must submit an application for a Travel Protection Insurance and/or other selected general insurance plans at a branch of The Bank of East Asia, Limited ("BEA"), and the relevant policy(ies) must be successfully issued by Blue Cross (Asia-Pacific) Insurance Limited ("Blue Cross"). BEA and Blue Cross reserve the sole right to vary or cancel the premium discount on the Travel Protection insurance plans and selected general insurance plans at any time without prior notice. In the event of any dispute relating to this premium discount, the decision of BEA and Blue Cross shall be final and conclusive.
All photos are for reference only.
To borrow or not to borrow? Borrow only if you can repay!
Important Notice:
Investment involves risk. Before making an investment decision, investors should refer to the relevant investment product offering documents for detailed information including the risk factors. Investors should not make an investment decision based solely on this page. If investors are in doubt, independent professional advice should be sought.
Linked deposits are structured products involving derivatives.
The prices of securities fluctuate, sometimes dramatically. The prices of securities may move up or down, and may become valueless. Losses may be incurred rather than profit made as a result of buying and selling securities.
The information provided in this page is intended solely for informational purposes and does not constitute an offer, solicitation, invitation, or advice to subscribe to any securities or investment products.
This page has not been reviewed by the Securities and Futures Commission in Hong Kong.
Travel protection insurance and selected general insurance plans are underwritten by Blue Cross (Asia-Pacific) Insurance Limited ("Blue Cross"), a member of the BEA Group. BEA is an appointed insurance agency of Blue Cross. The above insurance plans are products of Blue Cross but not BEA. All benefits payable under this insurance plan are subject to the credit risk of Blue Cross.
Blue Cross is a subsidiary of The Bank of East Asia, Limited and a member of the BEA Group. It is not affiliated with or related in any way to Blue Cross and Blue Shield Association or any of its affiliates or licensees.
All insurance product information available on this website is not and shall not be construed as an offer to sell or a provision of insurance products to any person in any jurisdiction outside Hong Kong or a solicitation to such person to buy insurance products.
For distribution of investment and insurance products: in respect of an eligible dispute (as defined in the Terms of Reference for the Financial Dispute Resolution Centre in relation to the Financial Dispute Resolution Scheme) arising between BEA and the customer out of the selling process or processing of the related transaction, BEA is required to enter into a Financial Dispute Resolution Scheme process with the customer; however, any dispute over the contractual terms of the product should be resolved between the third party service provider and the customer directly.