Serving Our Customers Better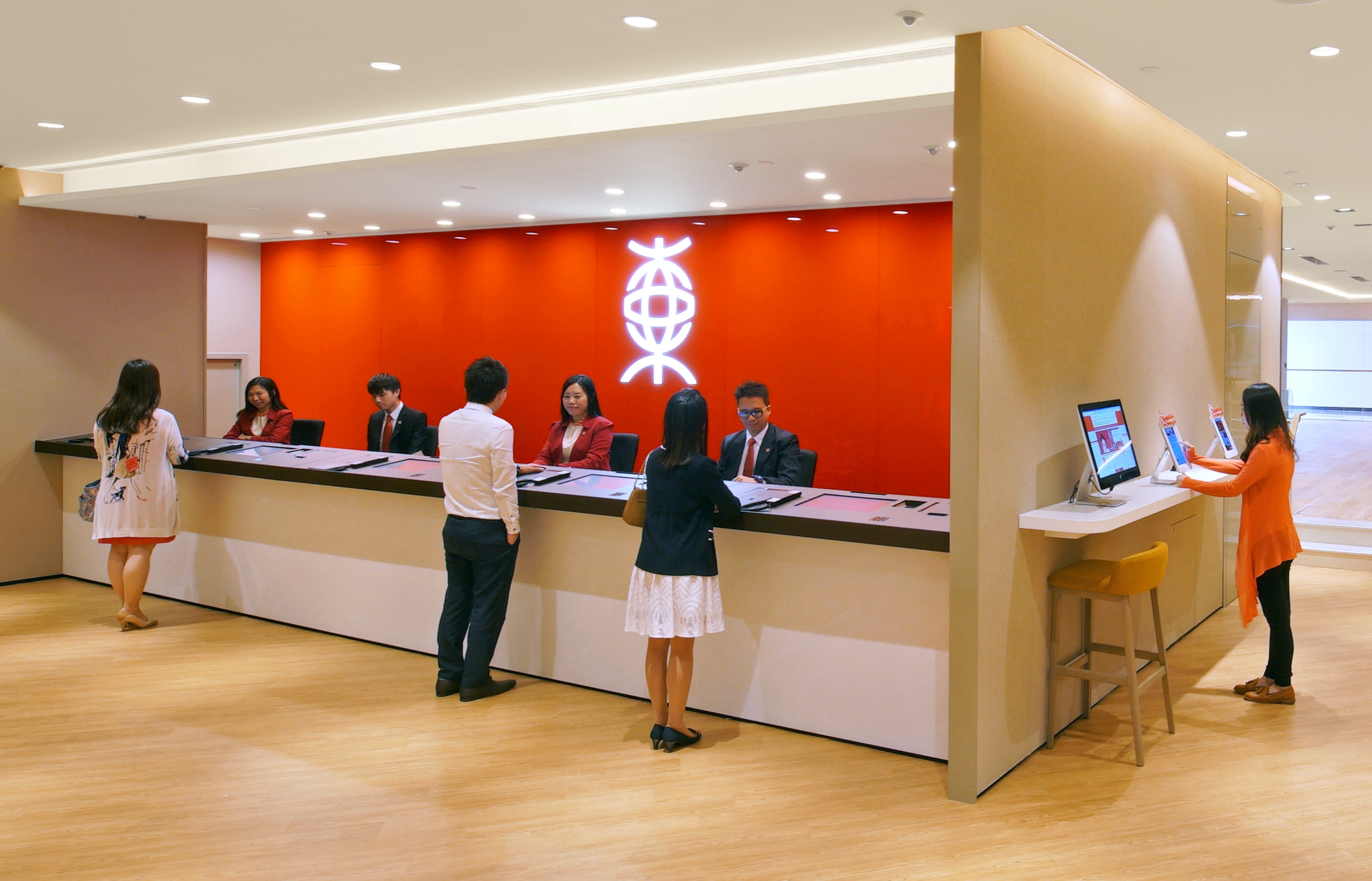 Customer focus is one of our core values. We put our customers first, knowing that our success depends on how well we anticipate, appreciate, understand, and satisfy their needs. We strive to make our facilities accessible to all customers, and we have comprehensive feedback and privacy policies in place to ensure that our customers' needs are considered at every opportunity.
Making our services accessible to all
BEA currently operates one of the largest branch networks in Hong Kong, covering the 18 districts across the city. As part of our commitment to serving the local community, we maintain an extensive presence in Hong Kong, covering more remote and sparsely populated areas, including outlying island locations such as Tai O and Silvermine Bay.
In 2017, BEA became the first bank in Hong Kong to fully digitalise its branch network. This was a major milestone in the evolution of our service delivery, demonstrating our dedication to increasing efficiency and convenience for our customers. In addition to benefitting our customers, our digital banking services benefit the local community as well: by adopting cutting-edge technology, transactions become a paperless workflow, generating less waste and reducing environmental impact.
Listening to customer feedback
Customers are invited to share opinions or suggestions in person or by letter, email, or telephone. We strive to address all concerns as quickly and efficiently as possible.
Ensuring customer privacy
The privacy of customer data is of the utmost importance to us. BEA has established an Information Security Policy and operates in accordance with Hong Kong's Personal Data (Privacy) Ordinance. For details, please refer to our Privacy Policy Statement and Personal Information Collection (Customers) Statement.
Delivering banking solutions for underserved groups
To help maximise the collection of charitable donations, BEA has worked with the Hong Kong Council of Social Services to develop Online Donations Services, which enable non-governmental organisations ("NGOs") to collect online donations by credit card. Online Donation Services have proven to be a highly effective way for NGOs to capture donation revenue, while reducing administration costs and optimising the use of manpower. In addition, all BEA account holders who have registered for the Bank's electronic banking service, Cyberbanking, can make one-time or regularly scheduled donations.
NGOs interested in learning more about Online Donation Services are welcome to call BEA's Customer Service Hotline on (852) 2211 1333.
Enhancing customer satisfaction
BEA recognises the importance of trust in maintaining a strong customer relationship, and we strive to ensure consumer protection at every stage. We are a signatory of the Treat Customers Fairly Charter endorsed by the HKMA. Our quest to ensure a positive customer experience is guided by ISO 10002 Quality Management: Customer Satisfaction. Applying this standard helps us to monitor trends, identify external and internal issues, and eliminate causes of complaints leading to continual improvement in our operations, products, and services.