Enhancing Our Environmental Performance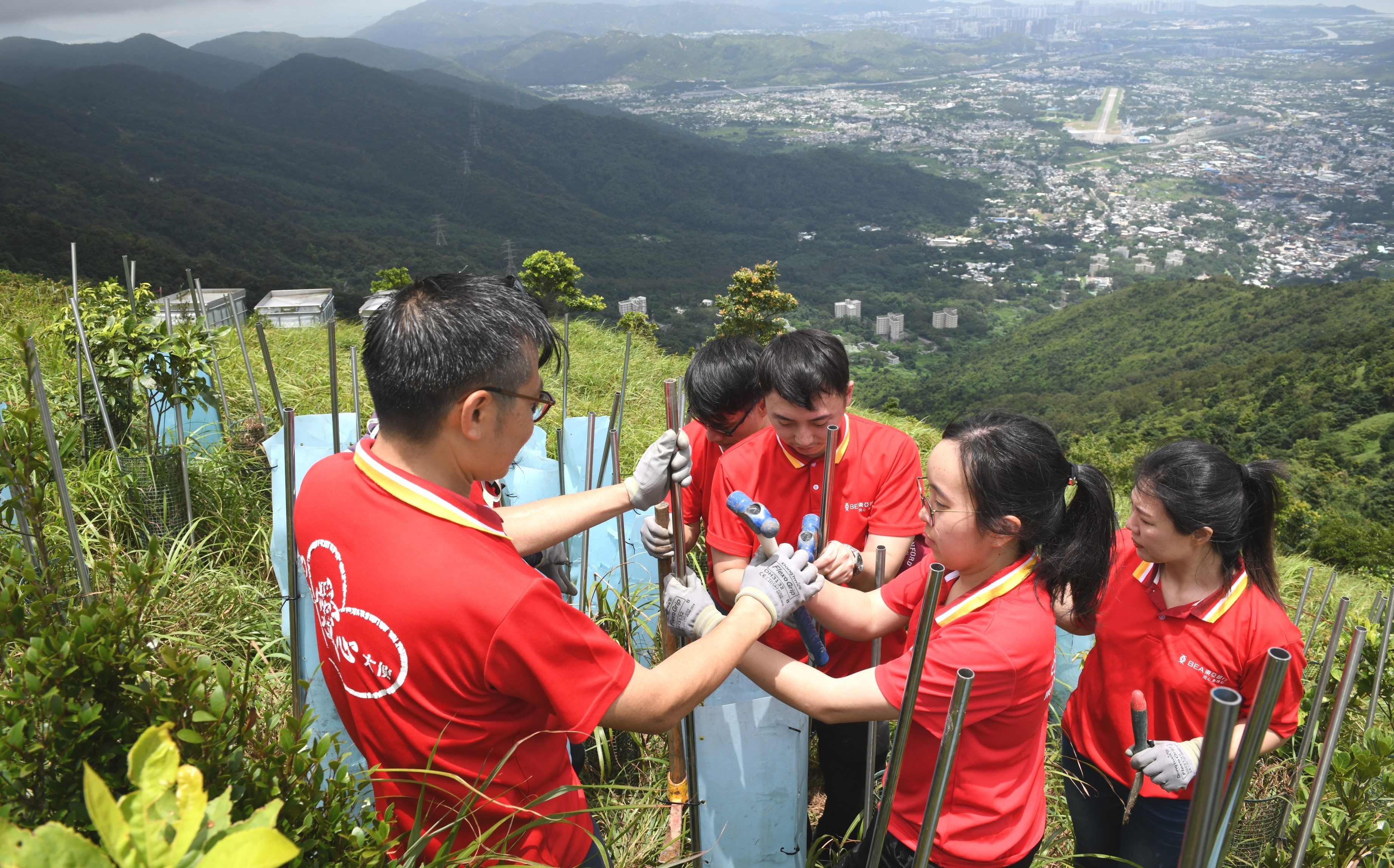 We at BEA are committed to integrating environmentally sound practices into our business and operations. Through building management, energy saving measures, and waste management, we constantly strive to innovate and improve our environmental performance.
Supporting global efforts to combat climate change
Global warming is everyone's problem and everyone's responsibility to fight by reducing their carbon footprint. BEA is doing its part by making a commitment to reduce the Group's total carbon emissions by 32% from 2019 to 2030. We have developed an emissions reduction strategy that includes facility upgrades and other measures that will enable us to achieve our goal.
Continuous improvement in building management
We want to provide our customers, community, and staff with a healthy and clean environment. Our direct impact on the environment stems mainly from the buildings where we conduct business: our Head Office Building, BEA Tower, and our branches. Our environmental initiatives focus on reducing this impact.
Our major direct environmental impacts are through the energy and paper we consume, and the waste that we generate. We embed sound environmental practices throughout our business and operations to address each of these areas, recycling our waste and minimising our consumption in a manner that enhances efficiency, while reducing our environmental impact.
Reducing and recycling waste
We endeavour to continuously reduce the amount of waste we generate. To this end, we weigh all waste generated by our Head Office, and we have set up recycling facilities in our offices to encourage waste separation.
Raising awareness of environmental issues
We aim to promote environmentally responsible behaviour among our employees, customers, suppliers, and other stakeholders. We build our employees' awareness and knowledge of environmental issues through internal communication, training, and participation in external events and volunteering activities. We encourage our customers to save paper by switching to e-statements, and using our digital branches and services.
BEA is a signatory to the Charter on External Lighting, launched by Hong Kong's Environment Bureau. Through this commitment, BEA endeavours to minimise light pollution and excess energy consumption, while contributing to the Environment Bureau's Energy Saving for All campaign, to reduce energy intensity by 40%, by 2025.