Contributing to Our Community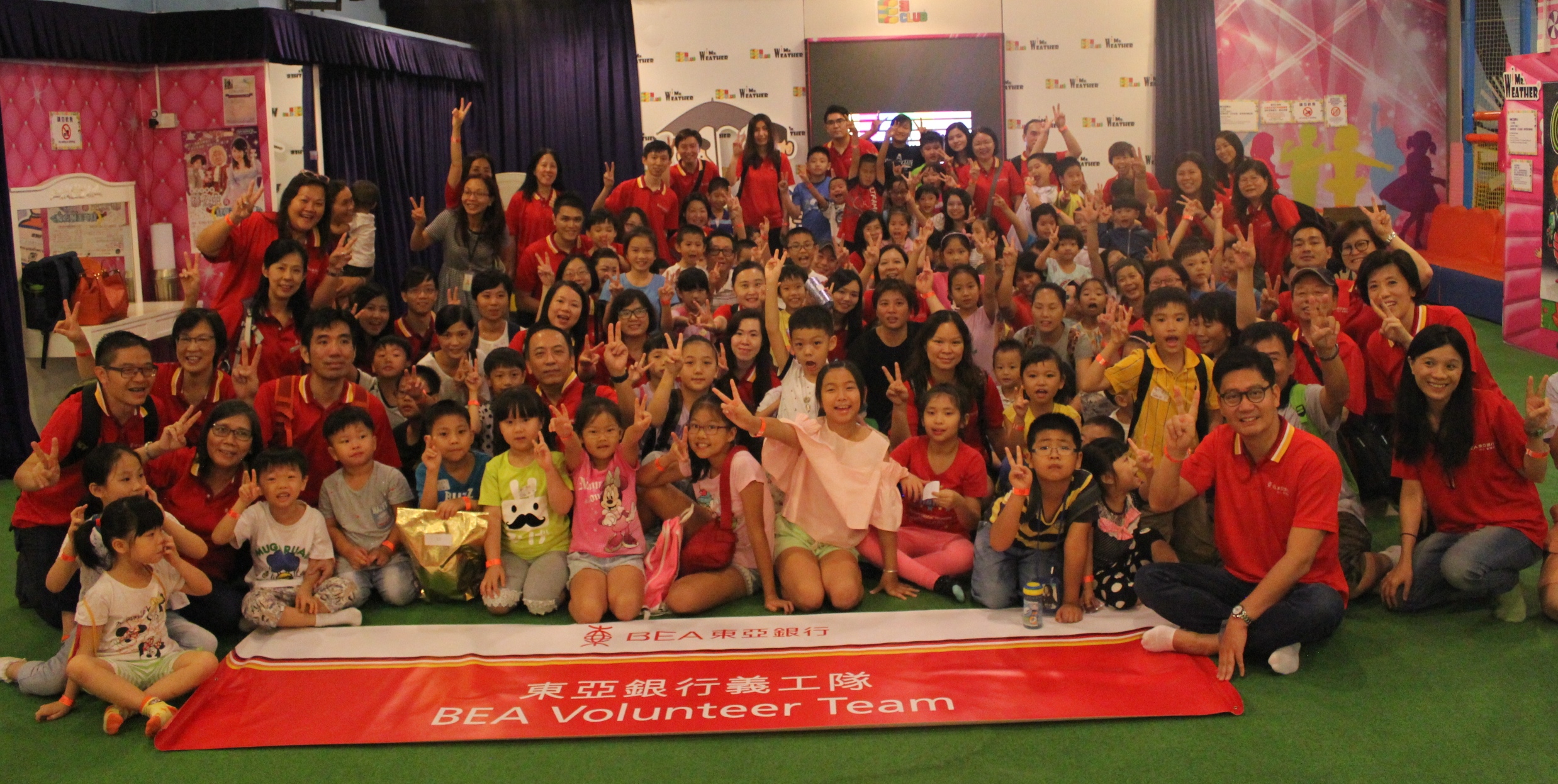 We at BEA strive to be a positive, enabling force in society by supporting a wide range of community investment initiatives, foremost in education, social welfare, and the environment. Our Community Investment Guidelines are used to evaluate programmes and events to ensure that the projects we support are in line with our Sustainability Policy, and that the resources we dedicate have the best possible impact on society.
The Bank's community investment programme is managed by The Bank of East Asia Charitable Foundation ("BEA Foundation") in Hong Kong, and the Shanghai Soong Ching Ling – BEA Charity Fund ("BEA Charity Fund") in Mainland China. Both the BEA Foundation and BEA Charity Fund are dedicated to improving and promoting educational opportunities, helping the underprivileged, and tackling social inequalities.
The Bank of East Asia Charitable Foundation
Since its establishment, the BEA Foundation has helped approximately 100,000 members of the community by addressing important social needs including end-of-life care for the elderly, the strengthening of parent-child bonds, and educational support for children from under-resourced families. The BEA Foundation aims to promote personal development through the acquisition of skills, supporting mental health, empowering youths through education, and alleviating the hardships of Hong Kong's most vulnerable.
As the BEA Foundation enters its second decade, we will strive to touch the lives of even more people from different walks of life; relieving their burdens and helping them reach their full potential.
To learn more about the causes we support, please watch the following video:
"Palliative Care in Residential Care Homes for the Elderly" Programme
In 2010, the BEA Foundation together with "la Caixa" Banking Foundation and The Salvation Army Hong Kong and Macau Command ("The Salvation Army") established the "Palliative Care in Residential Care Homes for the Elderly" Programme. The programme aims to introduce a new model of care for the terminally ill in Hong Kong, provide direct palliative and holistic care for patients and their families, and promote collaboration and dialogue between residential homes, public hospitals, and the government.
Since its establishment more than 10 years ago, the programme has contributed to the development of palliative care in Hong Kong. In 2015, The Salvation Army published "The Palliative Care and End-of-life Care in Residential Care Homes Practice Manual", a breakthrough in the development of palliative care in Hong Kong. More recently, The Salvation Army initiated the development of an evidence-based psycho-social care model known as the "CORE-UPHOLD Model" to support older adults in end-of-life care, which includes comprehensive assessment, intervention protocols, the creation of sensory kits, and the publication of a training manual.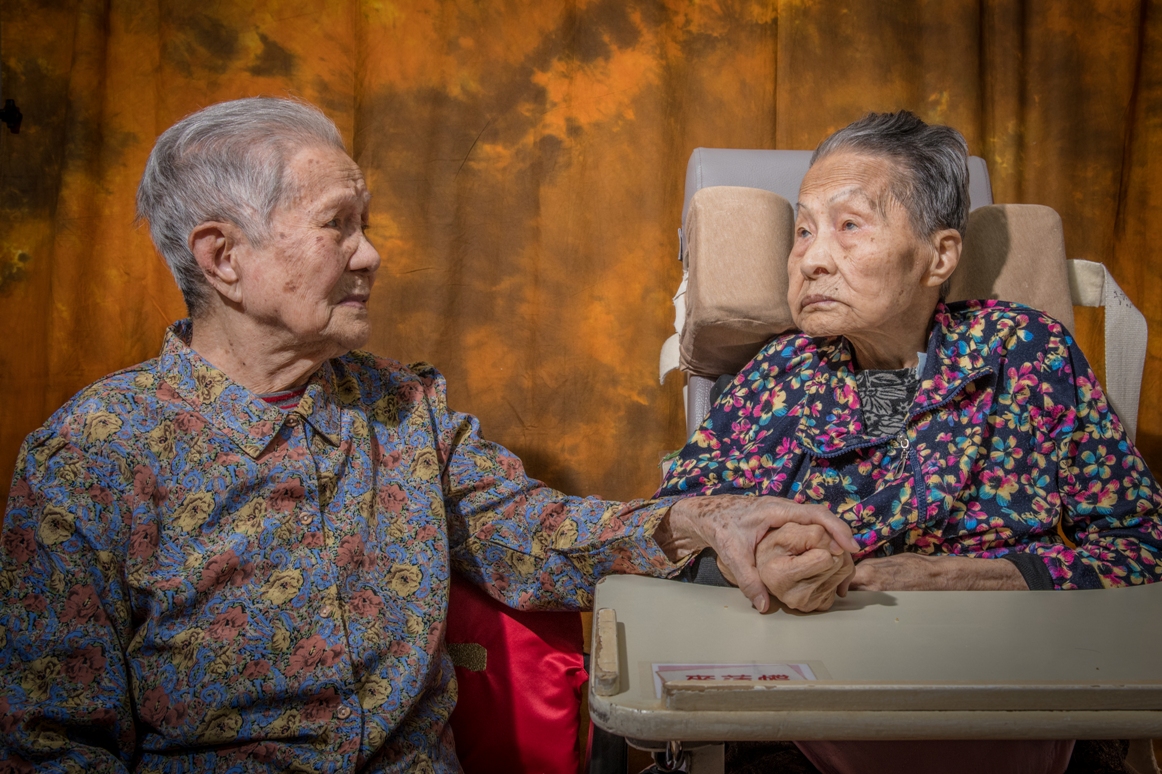 BEA Parent-Child Reading Programme
Since 2013, the BEA Foundation has supported the BEA Parent-Child Reading Programme ("the Parent-Child Programme"), which is run in partnership with Hong Kong Sheung Kung Hui's Religious Education Resource Centre. Designed primarily for families receiving Comprehensive Social Security Assistance, the Parent-Child Programme aims to foster an interest in reading among children, and to strengthen parent-child bonds. Over 360 schools have participated in the programme, which has provided subsidies to more than 17,600 underprivileged students and training to more than 650 librarians, teachers, and parents.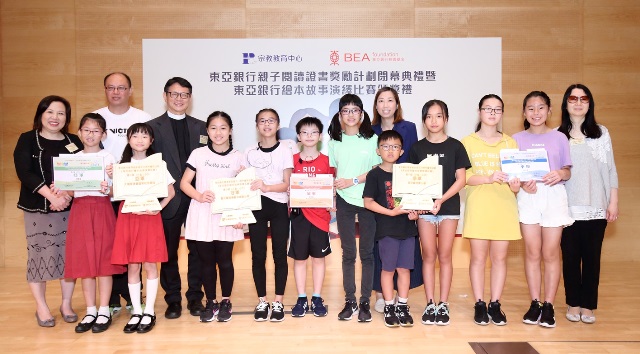 BEA Scholarship Programmes
The BEA Foundation sponsors two scholarship programmes, namely The Bank of East Asia Scholarship and BEA Inspiring Student Scholarship. These initiatives provide financial assistance to academically talented students from disadvantaged backgrounds to help them achieve their academic goals and reduce the financial burdens on their families.
To learn more about the BEA Foundation or its programmes, please contact us at CSR@hkbea.com.
A tradition of volunteering
We at BEA understand the need to contribute to the communities in which we live and work, and we encourage our employees to join our efforts, to gain a greater understanding of the challenges facing our society and help us build a caring and cohesive corporate culture.
During the COVID-19 pandemic, BEA teamed up with several NGOs to provide the needy with personal hygiene products and daily necessities that were in short supply, and the Bank's Senior Management joined members of the BEA Volunteer Team to distribute them. The volunteers also prepared face masks, mask holders, and hand sanitiser for the needy, and collaborated with NGOs to provide companionship for the elderly via telephone.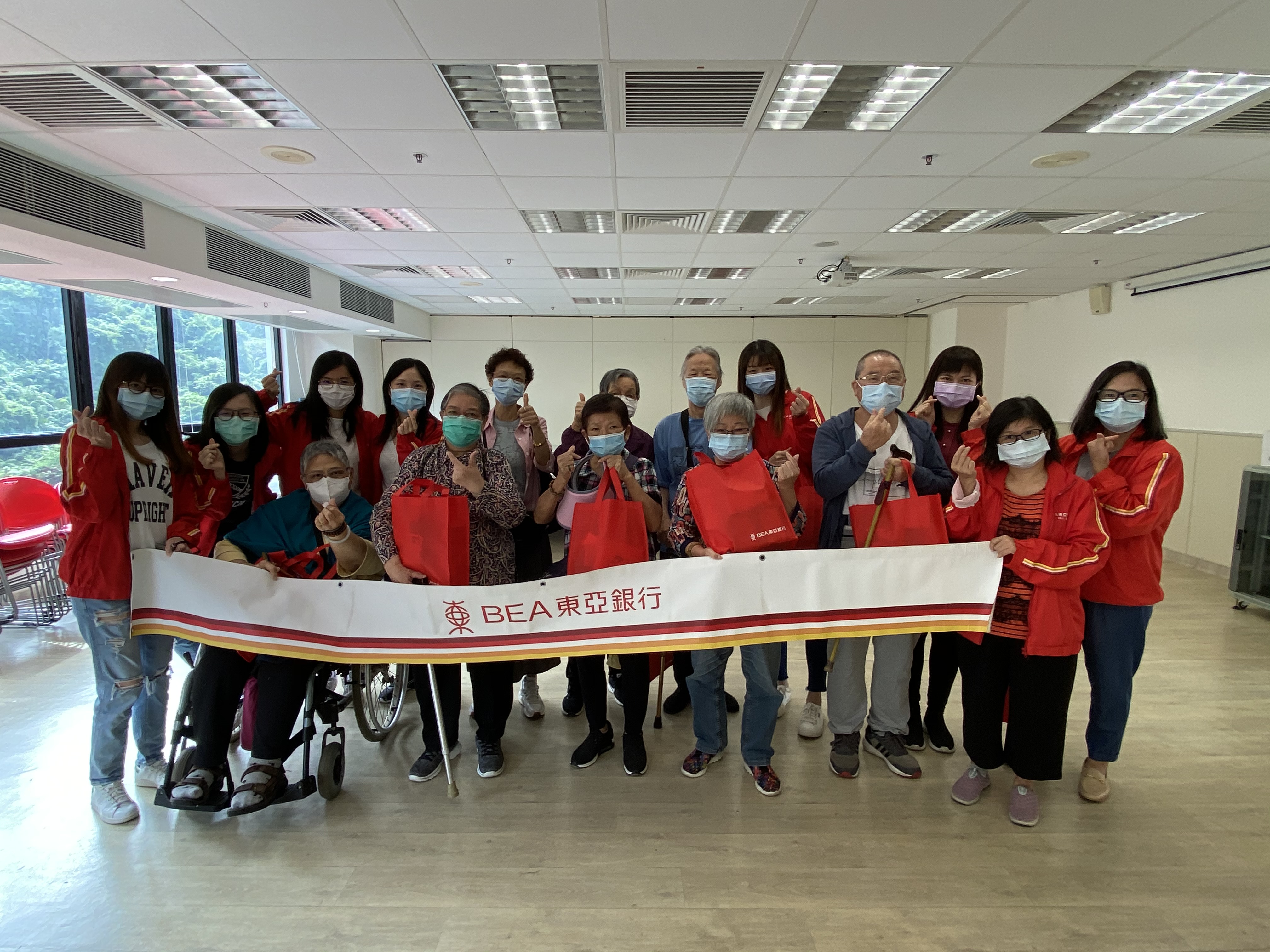 The Shanghai Soong Ching Ling – BEA Charity Fund ("BEA Charity Fund")
Jointly established by the Shanghai Soong Ching Ling Foundation and BEA China, the BEA Charity Fund is dedicated to improving educational opportunities for underprivileged children living in rural areas on the Mainland. With the assistance of its employees, clients, and members of the general public, BEA China has raised more than CNY88 million since the Fund's establishment.
Firefly Project
The BEA Charity Fund's flagship Firefly Project was established to provide a brighter future for younger generations in rural China, and to empower them with better education opportunities. Working closely with selected schools and BEA China's network of outlets on the Mainland, the Charity Fund builds a Firefly Centre in selected schools, which are equipped with computers, audio-visual equipment, furniture, and more. In addition, Firefly Backpacks, containing stationery, dictionaries, and other school supplies are donated, along with training for rural teachers. At the end of 2020, 103 Firefly Centres had been established and more than 56,000 Firefly Backpacks had been distributed to children across the Mainland.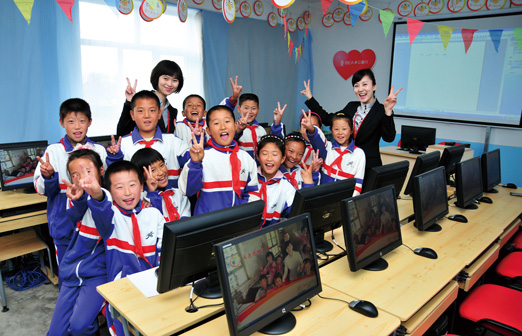 NGO Funding Plan
Each year, BEA China assesses and selects outstanding NGO projects for funding. These have included efforts to assist children with Autism Spectrum Disorder, "left-behind girls" in rural areas whose parents work in cities, and elderly parents who had lost their only child.
BEA University Scholarship Programme
The BEA Charity Fund operates the BEA University Scholarship Programme, which provides subsidies to outstanding students from disadvantaged backgrounds to continue their studies at institutions of higher learning including Fudan University, Sun Yat-sen University, and Central University of Finance and Economics.
Blue Cross (Asia-Pacific) Insurance Limited
Apart from the efforts of the BEA Foundation and BEA Charity Fund, other members of the BEA Group contribute to community. Blue Cross supports the "Happy Teen Full of Fun" Programme organised by the Hong Kong PHAB Association with an aim to promote social integration. Designed for youths with and without disabilities, the programme helps participants unleash their potential by strengthening their communication skills and self-confidence. Various activities are organised to prepare youths for the working world including emotion management and performing arts training, practical workplace training, public speaking practice, volunteering, and more.