Developing Our People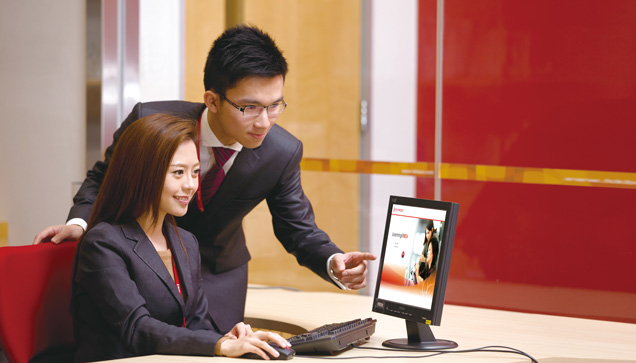 We at BEA regard our people as our greatest asset. We believe that to serve the needs of our customers and community effectively, all of our employees must have the opportunity to realise their potential. We therefore invest heavily in training and development. At the same time, we strive to ensure that our staff members can achieve a healthy work-life balance, and our volunteer team provides opportunities for our staff members to contribute to the local community.
Supporting the ongoing development of our staff
We encourage staff members to develop and improve their skills for their current jobs as well as for their long-term career development. Training is provided according to the job and development needs of staff members in different positions.
Making staff satisfaction a priority
We strive to maintain and enhance staff satisfaction. We gather the opinions of staff members through regular conversations including line management meetings and appraisals. To facilitate continuous learning, we also introduced a new e-learning platform, Learning@BEA, in 2012.
Ensuring work-life balance
We believe that staff members who attain a positive work-life balance will be happier and more productive. In the event that a staff member has difficulty coping with personal or professional pressures, the Bank offers counselling, advice on stress management, and wellness programmes.
We operate a Staff Sports and Recreation Club, which is run by a committee comprised of representatives from different divisions. The Club is responsible for running a fully-equipped gymnasium in BEA Tower in Kwun Tong. The Club also organises various activities for staff members, which range from barbecues and boat trips to cooking lessons.
An ongoing dialogue with staff members
We place great importance on an open and effective dialogue with our staff. A staff e-newsletter is published four times a year. Launched in July 2012, our "Smart Suggestion" Programme provides a further means for staff members to communicate their suggestions for positive change within the Bank.
Providing a comprehensive range of staff benefits
To attract, retain, and motivate highly qualified people, we offer a comprehensive range of benefits to our employees. In addition, we provide competitive compensation and incentives to improve individual job performance.
Creating a positive working environment
BEA Tower includes numerous facilities that have been designed exclusively for our staff members. These include a state-of-the-art auditorium for training, a staff canteen, library, gymnasium, and a relaxing rooftop garden.
Providing equal opportunities
We employ people with a variety of skills and from diverse professional and educational backgrounds. It is our strict policy to provide equal opportunities to all job applicants and staff members.
A goal of zero incidents in health and safety
Health and safety are part of every operation within BEA. Our goal is zero accidents and injuries. We operate a programme of safety and health inspections and education, and give appropriate safety training and education to all employees.