Distinguished - Rewarding Lifestyle Experiences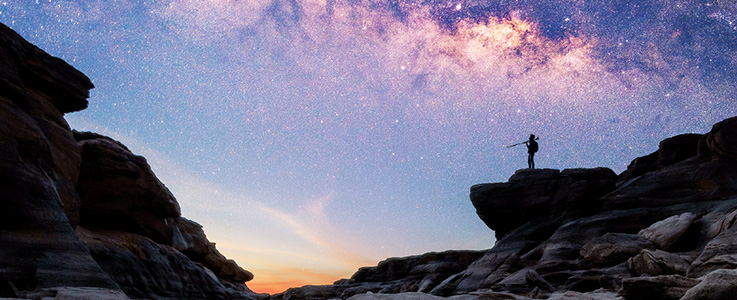 Our clients gain access to a unique series of concierge services and exclusive privileges.
PREMIUM WEALTH MANAGEMENT EXPERIENCES
Plan a prosperous future with your dedicated team at the stylish SupremeGold Private Centre*.
Uncover exclusive investment and insurance product discounts1, including product subscription fee and premium discounts and more.
Access an exclusive 24-Hour Customer Service Hotline, offering you the highest priority service.
CENTENNIAL WORLD ELITE MASTERCARD
An Array of Unique Concierge Service and Superior Privileges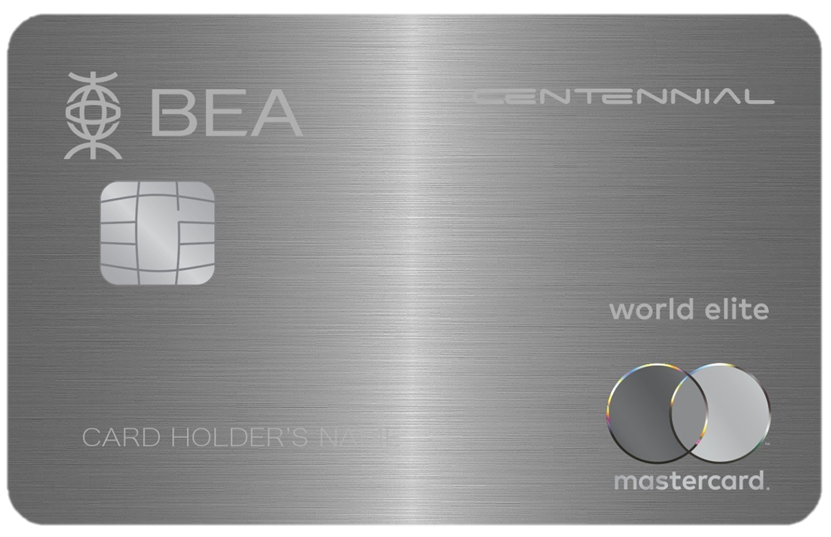 Exclusively for Invited Customers
Key Facts Statement/ Schedule of Fees and Charges
Designated Reward Scheme Bonus Points Without Expiry
You can select ONE of the following reward schemes which fits your taste:

BEA Bonus Points Reward
BEA Mileage Reward

Foreign Currency

Spending

Unlimited 5X Bonus Points

(equivalent to 2% rebate)

OR

Unlimited 2X Bonus Points

(equivalent to HK$4 = 1 mile)

Local Spending

Unlimited 3X Bonus Points

(equivalent to 1.2% rebate)

Unlimited 1.6X Bonus Points

(equivalent to HK$5= 1 mile)
24-hour Global Concierge Service2
(Exclusively for principal cardholders)
Turn your wishes into realities in whether ordering a bouquet of flowers to surprise your beloved one, a reservation for the best seats in well-known restaurants, or planning a perfect trip.
Enjoy unique All-You-Can-Redeem Service and use your Bonus Points to redeem items or services ordered through our concierge.
Global Hotel Privileges
Book through the CENTENNIAL Concierge to enjoy:

Half-price privileges in designated luxury hotels worldwide.2,3
Complimentary night(s) at more than 300 designated hotels and privileges at more than 1,500 hotels worldwide.4

Entertainment Privileges
Book through the CENTENNIAL Concierge to enjoy:

Wine & dine5 at The China Club and Cipriani.
(Reservation for supplementary cardholders are required to be booked by principal cardholders.)
30% off green fee at more than 40 premium golf clubs worldwide for a maximum of 4 yimes per year. 2
Dining Privilege
Complimentary main course privileges and a series of premium dining offers at designated restaurants across Asia Pacific.4 (Please contact CENTENNIAL Concierge for reservation.)
Free Insurance6
Global Travel Insurance: Travel Accident & Insured Journey up to US$500,000
Global Purchase Protection: Coverage includes a maximum of US$20,000 over a 12-month period
Terms and Conditions apply to SupremeGold Private.
Terms and Conditions apply to the privileges of CENNTENIAL World Elite Mastercard. Please refer to the details of latest privileges.
All photos are for reference only.
Subject to Terms and Conditions.
The offer applies to principal cardholders only.
Principal cardholders can enjoy the Half Price Hotel Offer once per quarter by booking through the CENTENNIAL Concierge Service. The list of designated hotels for each quarter is solely determined by BEA and may change from time to time without prior notice.
Cardholders must make the booking through CENTENNIAL Concierge Services.
Registrations for principal or supplementary cardholders must be made through CENTENNIAL Concierge Services by principal cardholders.
Terms and Conditions apply. The free insurance is offered by AIG Asia Pacific Insurance Pte. Ltd. ("AIG") but not BEA. The Global Travel Insurance and Global Purchase Protection are underwritten by AIG. BEA is not the agent of AIG. For any enquiries relating to the free insurance, please contact Mastercard or AIG directly. Please refer to the complete coverage, excluded liability, and related terms and conditions.
*SupremeGold Private Centre located at 14/F, 10 Des Voeux Road Central, Central.
Investment involves risks.
To borrow or not to borrow? Borrow only if you can repay!