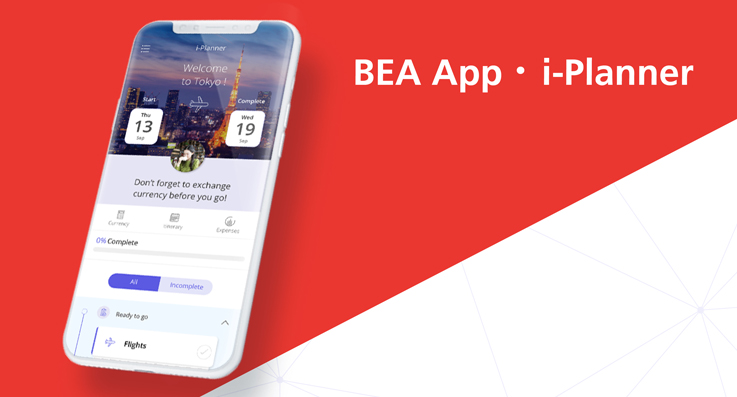 BEA App.i-Planner
A hub that manages banking and lifestyle needs & Exclusive travel offers
Burdened with price comparisons and other preparation before you travel? Our first i-Planner theme focuses on travel, helping you plan and manage your trips abroad with unparalleled ease and efficiency.
Flights and accommodation offers
Travel insurance offers
Currency exchange
Local attractions
Set bill reminders
Activate overseas
ATM cash withdrawal
Set budget and
view expenses summary
Split costs
A world of fabulous offers are waiting for you. Download the BEA App and use i-Planner now! Share with friends, even if they're not BEA customers, to plan and enjoy your time away together!
Use i-Planner to plan your trip now
BEA App → Side menu → Lifestyle → i-Planner