i-Token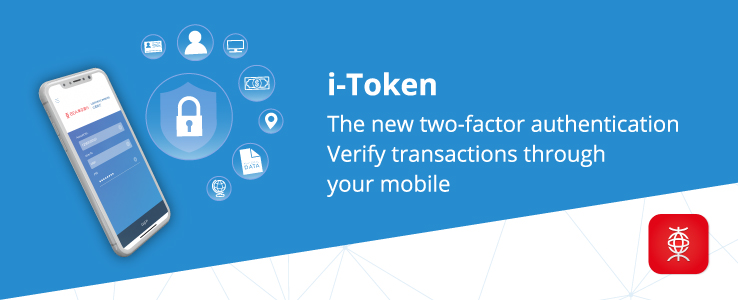 i-Token is now available through the BEA App, providing you with the most up-to-date mobile security and convenience. With i-Token, you can log in to Corporate Mobile Banking and verify transactions more quickly and easily than ever before.
The advantages of using i-Token
Signer automatically notified by an instant transaction push notification on their mobile.
No geographical restrictions. Signer can verify transactions through their mobile in a few seconds.
Free to install, with simple registration procedures.
Higher daily transaction limit#.
Remarks:
#
The daily transaction limit of i-Token is higher than that of OTP, depending on the daily transaction limit you have set for each transaction type; you may need to use different authentication method to sign a transaction. Please click here to learn more.
*
Requires filling in the relevant application forms, including applying for i-Token, opting for dual-system authorisation, requesting a PIN for new system administrator, and updating the transaction limit. Terms and Conditions apply; please click here to learn more.