Highlights from the BEA Group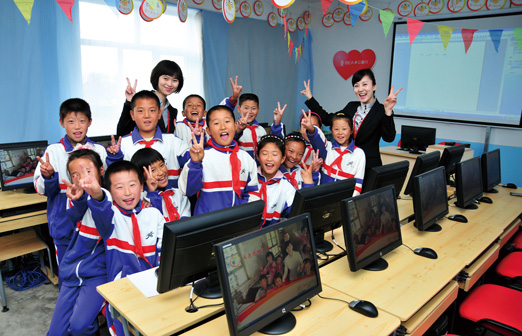 The Bank of East Asia (China) Limited
In 2009, the Shanghai Soong Ching Ling Foundation and BEA China jointly established the BEA Charity Fund. The BEA Charity Fund is dedicated to improving educational opportunities for underprivileged children living in rural areas on the Mainland. With the assistance of its employees, clients, and members of the general public, BEA China has raised more than CNY88.87 million since the Fund's establishment.
The BEA Charity Fund's flagship Firefly Project was established to provide a brighter future for younger generations in rural China, and to empower them with better education opportunities. Working closely with selected schools and BEA China's network of outlets on the Mainland, the Charity Fund builds a Firefly Centre in selected schools, which are equipped with computers, audio-visual equipment, furniture, and more. In addition, Firefly Backpacks, containing stationery, books, and other school supplies are donated, along with training for rural teachers. At the end of 2020, 103 Firefly Centres had been established and more than 56,000 Firefly Backpacks had been distributed to children across the Mainland.
Blue Cross (Asia-Pacific) Insurance Limited
Since 2011, Blue Cross has supported the "Happy Teens, Full of Fun" Programme organised by the Hong Kong PHAB Association. Designed for tertiary students with and without disabilities, the programme helps prepare participants for the working world by providing career talks, practical training, public speaking practice, volunteering activities, and more.