Free Extra Coverage Against the Novel Coronavirus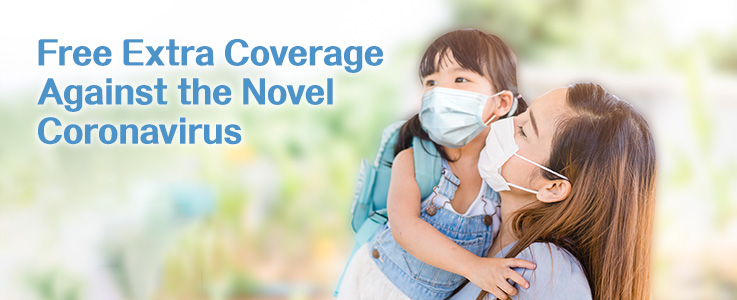 In view of the current novel coronavirus (COVID-19) outbreak across the world, Blue Cross (Asia-Pacific) Insurance Limited ("Blue Cross") have introduced additional supportive measures to help ease customers' stress and financial burden in a time of need.
For details on Blue Cross' free extra coverage against the novel coronavirus, please click here. (Updated on 31st March, 2021)
(Applicable to CareForYou for VHIS and ProMedical Insurance including Job Changer Medical Protection Version)
Important Notes:
The extra coverage provided is subject to the terms and conditions of Blue Cross (Asia-Pacific) Insurance Limited ("Blue Cross").
Insurance plans are underwritten by Blue Cross, which are members of the BEA Group. The Bank of East Asia ("BEA") is an appointed insurance agency of Blue Cross. Insurance plans are the products of Blue Cross, but not BEA.
All benefits payable under these insurance plans are subject to the credit risk of Blue Cross.
Blue Cross shall not be deemed to provide cover (including not to pay any claim or provide any benefit), when the provision of such cover would expose Blue Cross to any, or any risk of, sanction, prohibition or restriction under United Nations resolutions or the trade or economic sanctions, laws or regulations of the European Union, United Kingdom, United States of America or any jurisdiction applicable to Blue Cross.